outdoor lighting led flood light solar panel outdoor landscape lighting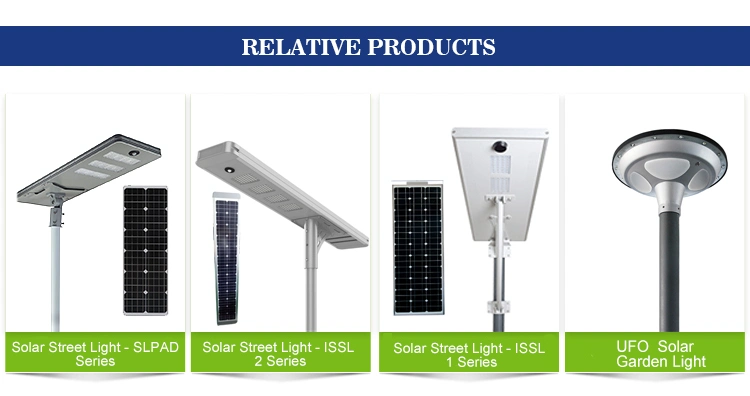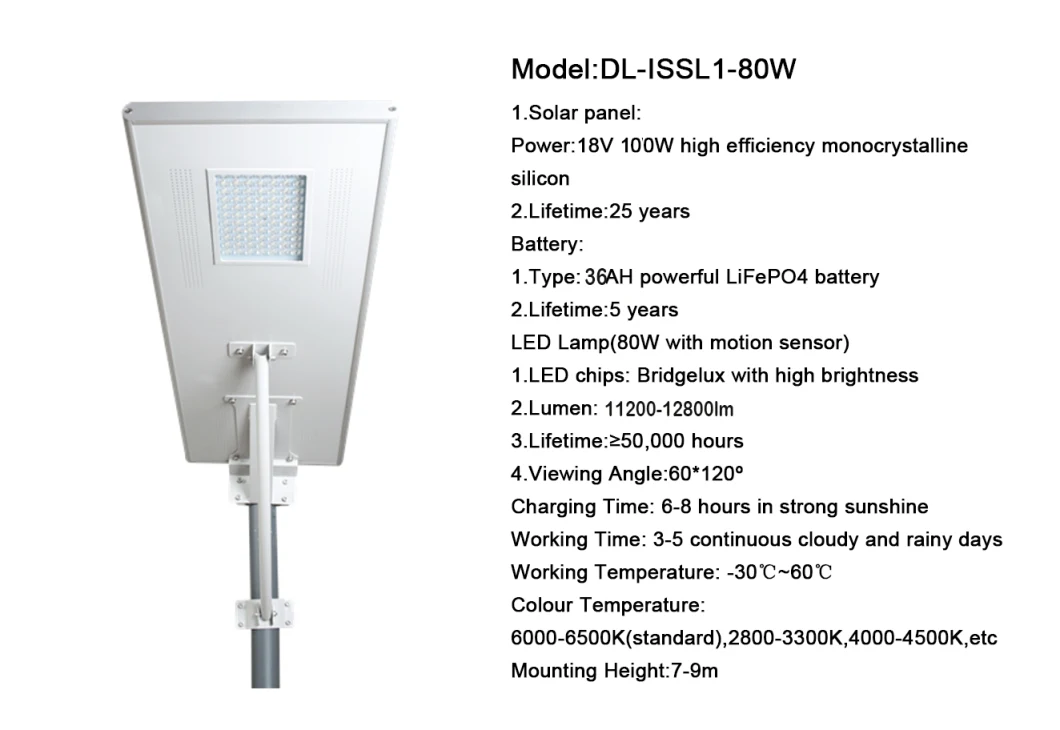 Model NO.

DL-ISSL1-12W

DL-ISSL1-15W

DL-ISSL1-20W

DL-ISSL1-30W

DL-ISSL1-40W

DL-ISSL1
-50W
DL-ISSL1-60W

LampPower

12W
15W
20W
30W
40W
50W
60W
Lumen
1680-1920lm
2100-2400lm
2800-
3200lm
4200-
4800lm
5600-
6400lm
7000-
8000lm
8400-
9600lm
Solar Panel Power
18V 18W
18V 30W
18V 35W
18V 40W
18V 50W
18V 70W
18V 80W
Model NO.
DL-ISSL1-70W
DL-ISSL1-80W
DL-ISSL1-100W
DL-ISSL1-120W
DL-ISSL1-150W
DL-ISSL1-180W
DL-ISSL1-200W

LampPower

70W
80W
100W
120W
150W
180W
200W
Lumen
9800-
11200lm
11200-12800lm
14000-
16000lm
16800-19200lm
21000-
24000lm
25200-
28800lm
28000-
32000lm
Solar Panel Power
18V 90W
18V 100W
18V 120W
36V 140W
36V 220W
36V 240W
36V 240W
Solar Panel Type
High Efficiency Mono Silicon
LED Chips
Bridgelux/Nichia/Osram or other brands
Solar Panel Lifetime
25 Years
Battery Type
LiFePO4 Battery with 5-8 Years Lifetime
Warranty Years
3-5 Years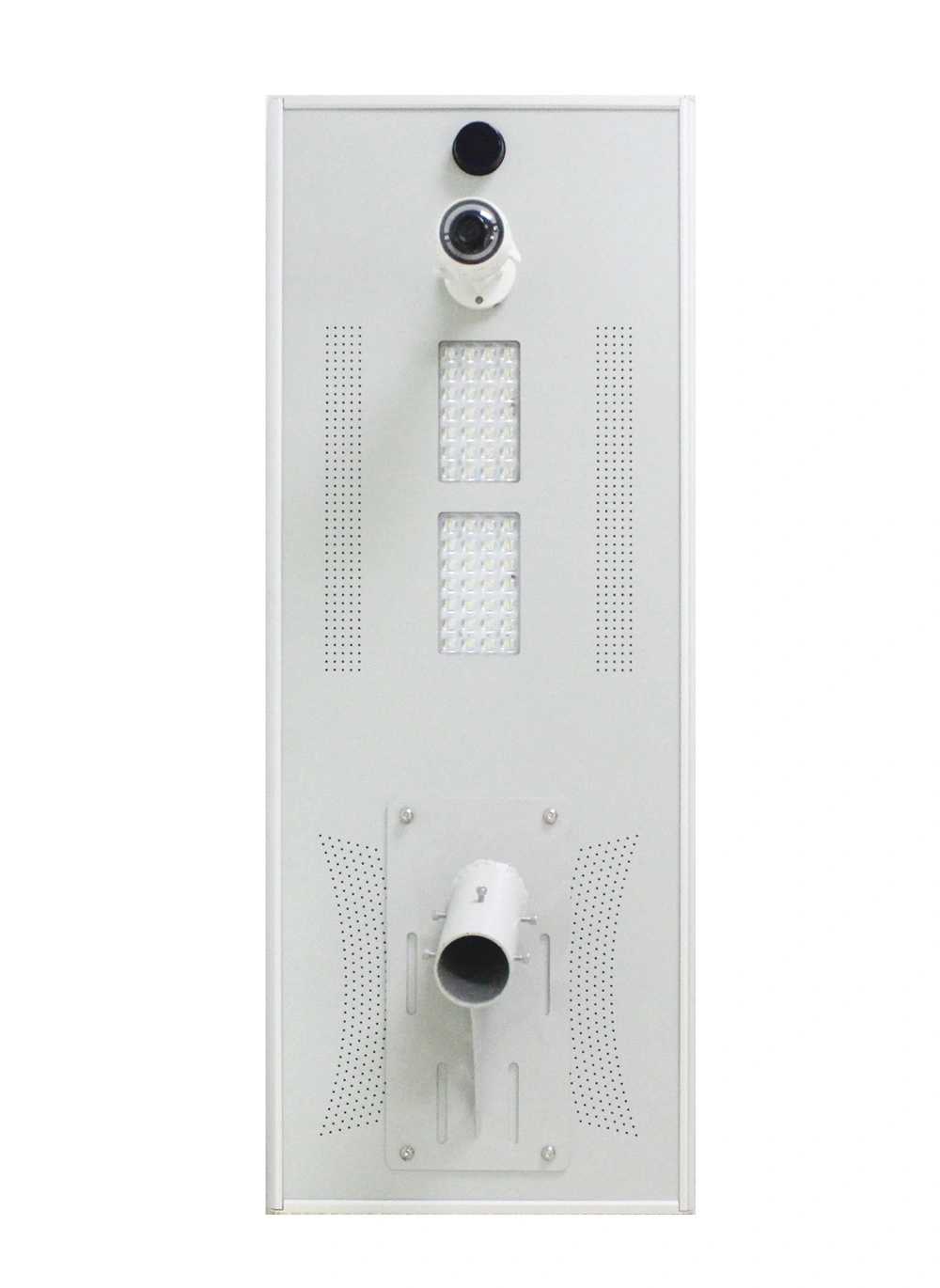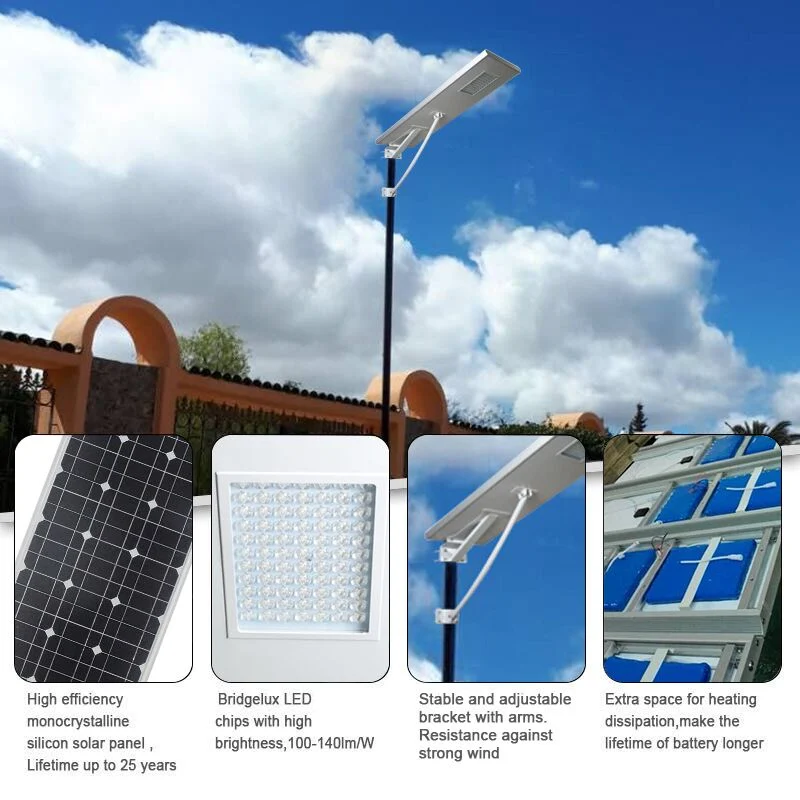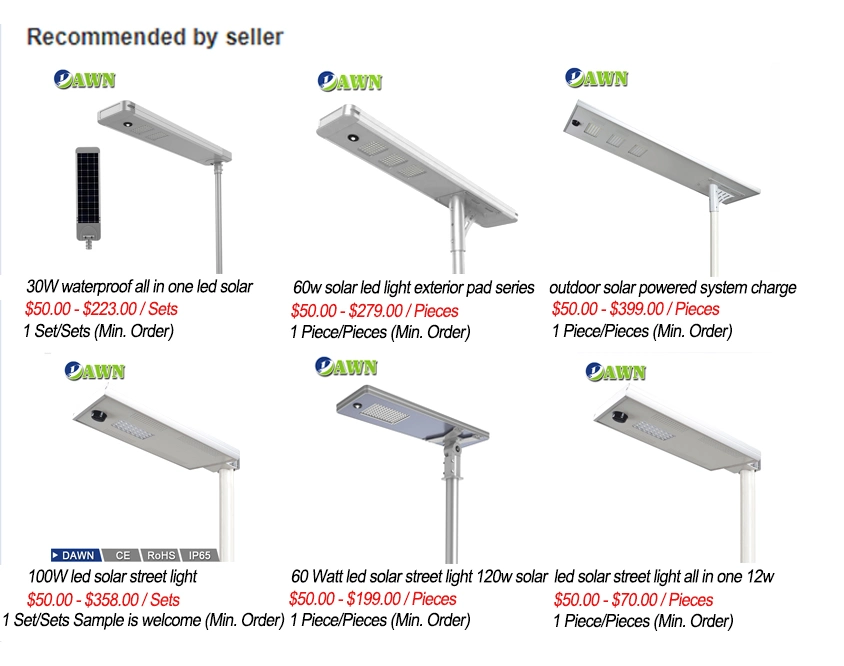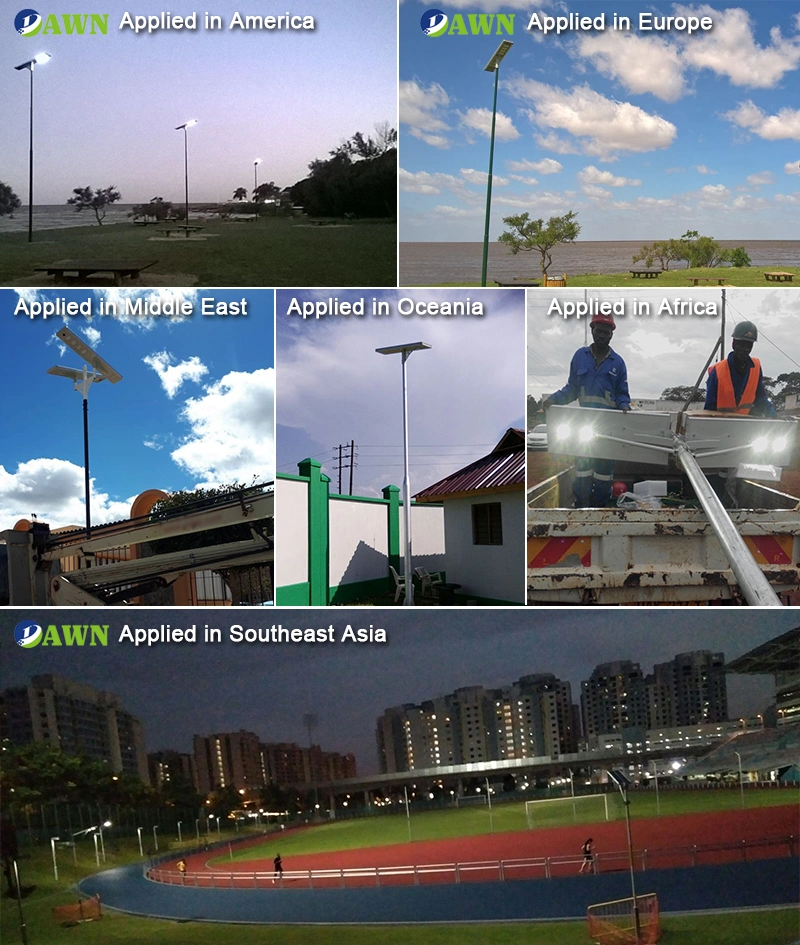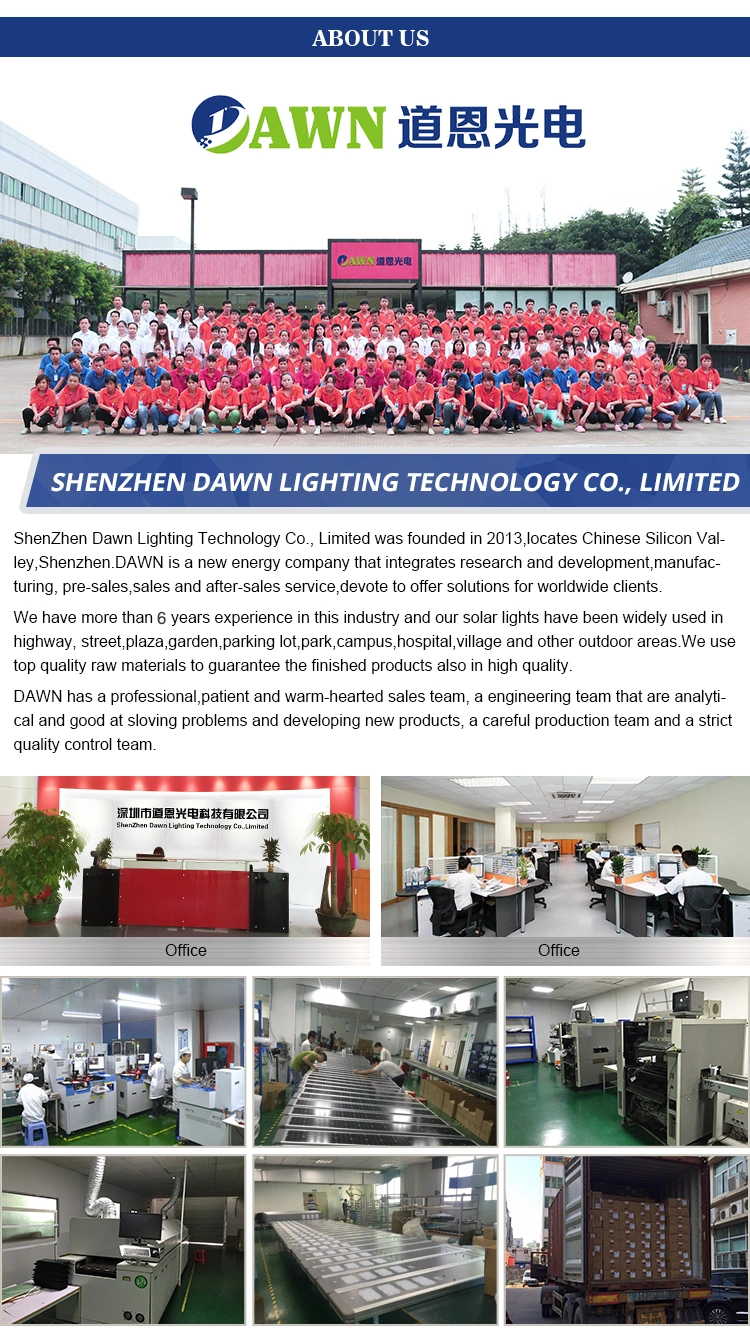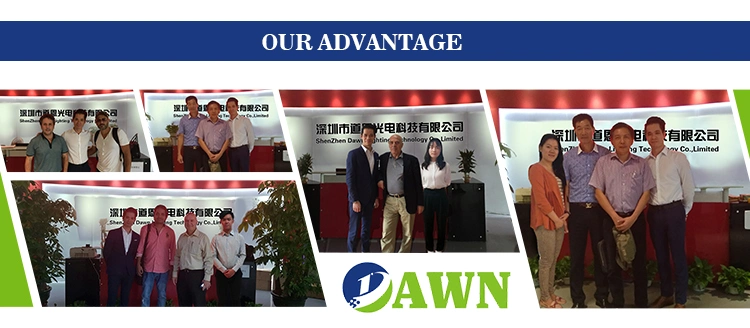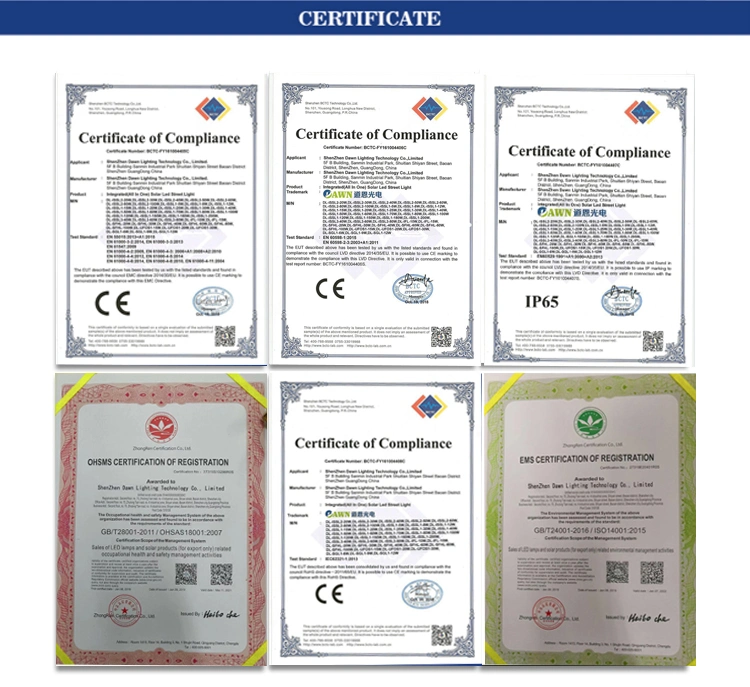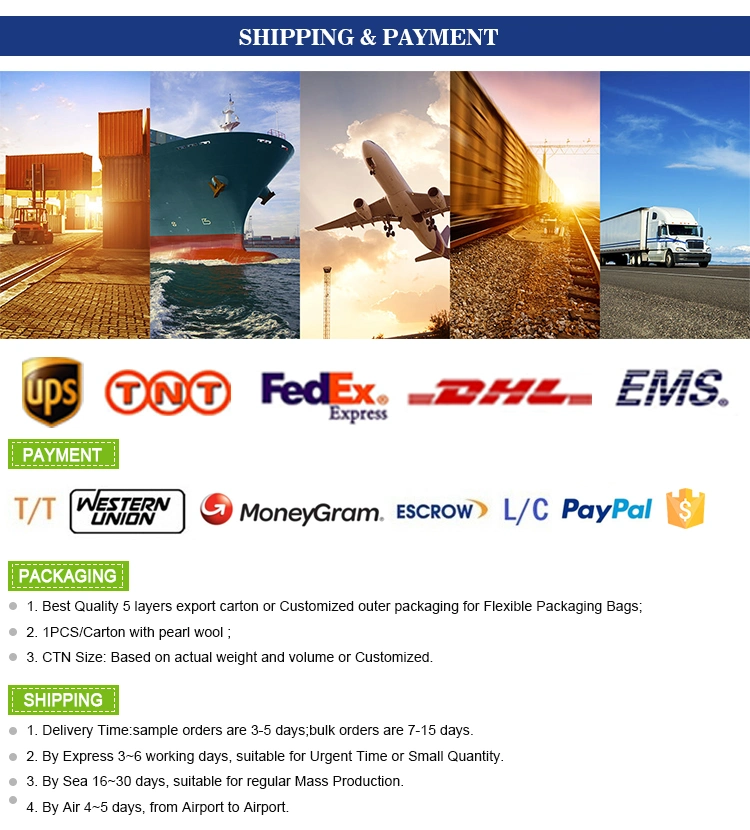 Q1:Why choose DAWN integrated all in one solar let street lights?
A: We are developing at the fastest speed in solar lighting field in ShenZhen.
B: More than 4 years experience in solar lights and we only offer top quality products.
C: We'll equipped with complete facilities and workers with rich experience to ensure short delivery time.
D: We have strict quality control team and excellent pre-sales, sales & after sales service.
E: We can offer good discount price for your bulk orders.
Q2: How many years for warranty?
A: 3-5 years for warranty
And any quality problem occurred within warranty period, we will send new part for replacement for free.
Q3: What's the colour temperature can you offer?
A: Usually the colour temperature is 6000-6500K, 2800-3300K, 4000-4500k and other range colour temperature is available, too, including RGB.
Q4: How to do in rainy days, cloudy days or snowy days?
A: Our solar street light is waterproof.
You don't need to worry about it. After fully charged, the capacity of battery can keep the lights working for 3-5 rainy/cloudy/snowy days.
Q5: How to send the solar led street lights to our country?
A: Usually sample order ship by express or by air to your door, it takes 4-7 days; Big orders by sea, It takes 5-35days(depending on your location.)